Services
Doseco provides accurate and expert dosemeter services. In addition to personal doses we assess neutron doses, and finger and eye doses. Patient dosimetry is conducted using an easy and reliable TLD method. Our experts in radiation measurement plan and execute assessments according to the customers' wishes.
Background radiation measurement
The work related radiation dose received by the employee is determined by subtracting the amount of background radiation from the measured dose. Doseco measures the background radiation level of a workplace with a separate background dosemeter.
The background dosemeter should be placed where it is only exposed to natural background radiation. The background dosemeter needs to be situated in the same place where personal dosemeters are stored when they are not in use. The background dosemeter may not be used for other purposes and must be returned after the use period has ended, along with other dosemeters.
The measurement of background radiation is not subject to separate charge and the measuring service conducts it every 2-3 years.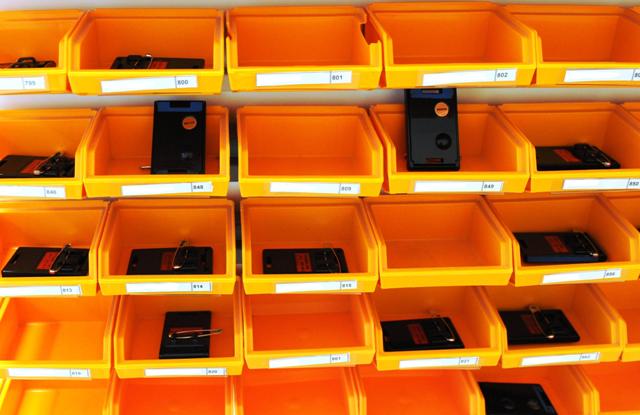 The best location for the background dosemeter is, for instance, on a dosemeter shelf where dosemeters are stored when they are not in use.